Choreographer Alma Söderberg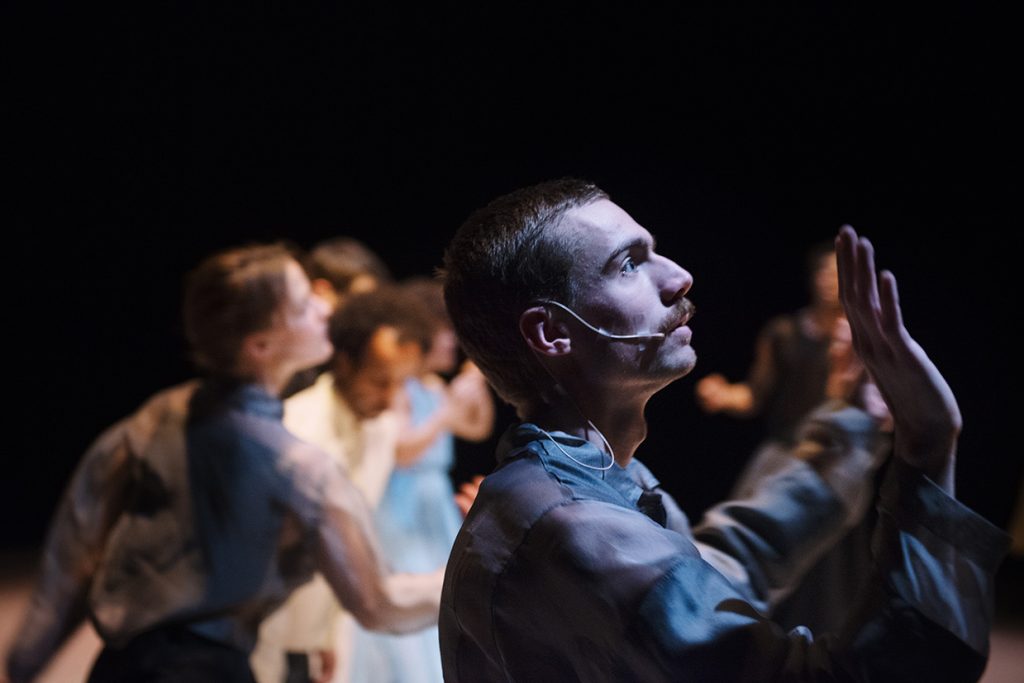 In 2016, Alma Söderberg was awarded The Birgit Cullberg Grant by The Swedish Arts Grants Committee with the following motivation:
"Alma Söderberg stands out among Swedish choreographers. She follows her own path – genre does not determine her performing arts. It is concert, performance and dance. Alma has been called the human sound and dance machine and her solos have been described as 'sound and movement in a rhythmic symbiosis with roots in flamenco and tentacles towards Swedish folk music'. Alma Söderberg does not follow the stream, she works beyond ideological and aesthetic signs. Communication between the audience and her own body is the foundation. With movement, rhythm, music, sound and language, she breaks new ground and opens the borders of what a dance performance can and may be. She puts herself in the middle of time and beyond the conventions. With a number of solos behind her, as well as an international career, with the Birgit Cullberg Grant, we want to acknowledge a unique movement and sound artist."
Choreography Alma Söderberg
Music Dehendrik Lechat Willekens
Costume design Behnaz Aram
Lighting design Pol Matthé
Dramaturge Igor Dobricic
Artistic advice Anja Röttgerkamp
Rehearsal director Thomas Zamolo
Duration: approx. 60 minutes
With eight dancers.
World premiere January, 2020, Norrlandsoperan Umeå, Sweden.
A co-production with Norrlandsoperan, Umeå, PACT Zollverein, Essen and Hellerau, Dresden.